Delhi Public School Gaya, has set an example in nurturing young talents in the field of science and technology. The school has recently established three state-of-the-art robotics labs on its campus, making it the only school in Bihar and one of the few schools across India with dedicated robotics labs for different cohorts.
The school's well-equipped Robotics labs, in combination with a supportive learning environment, have motivated students to explore their interests and channel their creativity into tangible projects. With each lab catering to a particular age group, the youngest, from Pre-nursery to Class 2, use LEGO kits like Duplo and Coding Express to learn STEM concepts through fun-based learning. Students in Classes 3 to 5 use BRICQ motion kits, Spike essential kits, and coding skills to learn various science concepts and develop scientific temperaments. Meanwhile, in the senior wing lab, students in Classes 6 to 12 learn cutting-edge tech such as 3D designing, AI, rapid prototyping, and advanced prototyping to create their innovations. These labs help students think out of the box, nurture problem-solving skills, and encourage them to turn their ideas into reality.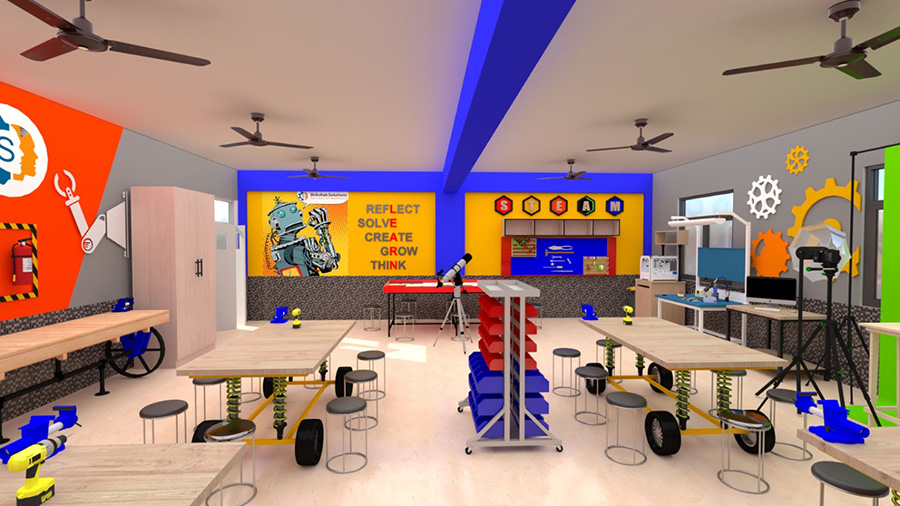 The recent achievement of the school's Robotics lab adds another feather to its cap. The Delhi Public School, Gaya, robotics lab has submitted 28 projects in the Atal Tinkering Labs (ATL) marathon which is the highest participation from any school in Bihar. The ATL is a flagship annual competition of ATL Lab organised by Atal Innovation Mission, NITI Aayog, GOI, to showcase students' innovation at the national level. This year's theme for the marathon is directly from G20, and the top 10 teams will get a chance to showcase their innovation to the Prime Minister at a national platform. The school's students participated in the competition and presented outstanding projects like Shaurya Shakti for a smart Solar charging station of Electric vehicles, the Pratirodhak Mask, a Safe Riding system, amongst others.
The school administration has acknowledged the hard work and dedication of the students and expressed immense pride in their accomplishments. As the world grapples with environmental concerns and the need for sustainable technologies, the work of these young minds brings hope and demonstrates that the future is in capable hands to contribute to the nation-building.
In conclusion, Delhi Public School Gaya, sets an outstanding example of a nurturing and supportive environment for budding scientists and technologists. Through its one-of-a-kind Robotics Labs, the school not only promotes learning of STEAM concepts but also encourages the students to innovate, think critically, solve problems, and become well-rounded individuals contributing to the nation-building of India.