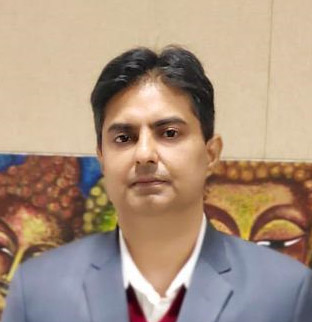 Message From Pro-Vice Chairman
It is my immense pleasure in welcoming you all to Delhi Public School, Gaya. The school has successfully replicated the excellence that the other Delhi Public Schools in India and abroad have shown in providing holistic education to its students with prodigious emphasis on traditional values.
We have created an excellent educational atmosphere. Added to this, to encourage sports and extra-curricular activities among the students, we offer various state-of-the-art facilities.
Education is a very important contributing element to both social mobility and economic development. The importance of education in the life of an individual cannot be overstated. I firmly believe that education should foster confidence, discipline, clarity in thought and decision-making ability to set and achieve goals, and above all, social responsibility as a life-long process.
We have a disciplined, talented, dedicated, caring and charming team of staff, devoted to helping students develop intellectual, artistic, and personal interests contributing to holistic growth of each individual. Our teachers are experienced and work as a team to make DPS, Gaya a very special place.
Sanjeev Kumar
Pro-Vice Chairman