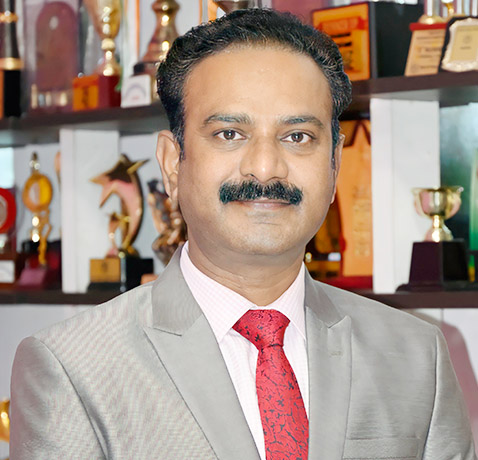 Message From Principal
Education is a continuous celebration. The Ideal education is encouraging the learners to travel the rod of uncertainties and explore the joy and mysteries of yet unraveled. Education is a lifelong search for the ultimate truth facing apocalyptic challenges with an intense urge of curiosity which the child in us possesses. The aim of education is not always seeking the perfect answer but framing the correct questions.
When educating the minds of our youth, we must not forget to educate their hearts.
- Dalai Lama
The aim of Delhi Public School is to provide the best and holistic education to its pupil. We believe that the pursuit of excellence rests on the positive belief to develop the qualities of integrity, honesty, trust, compassion and our motto 'Service Before Self'.
The education system at Delhi Public School Gaya, is an intense search for the vision of what can be which in turn draws out the inherent force and strength present in every one of us. The focus is to create an interactive and engaging journey of Self Exploration. Sincere efforts will be made here to recognize and give shape to the quintessence of every pupil that transforms an individual into a harmonious personality.
The strength of the education system at Delhi Public School Gaya is the presence of creative and innovative atmosphere nurtured by the self-exploration to enquire, to experiment and to find the truth in the best spirit of comradeship and indomitable will. Fuelled by a well qualified and competent staff, pupils will find here a wide range of activities and interests and a spirit of excitement, the school experience at Delhi Public School Gaya amalgamates a holistic blend of cultural, literary and extracurricular activities combined with a vast array of games and sports activities to provoke and ignite the individual spark that is so unique to each one of us.
It is our endeavour to foster independent thinking, exploration and experimentation as a lifelong learning process. We wish to develop in each student a mastery of skills of communication, the ability to think clearly, logically and independently and understand and appreciate our rich culture, ideas and practices. We believe in providing the platform which challenges the youth minds and instills in them a pride and glory to strive towards attaining the unknown yet fulfilling journey called life.
You see things; and you say "why"; But I dream things that never were and I say, "Why Not?"
Abhishek Kumar
PRINCIPAL